Tuts Cleaning Services provides cleaning and gardening services to residential and commercial clients. Our core competencies are trust and professionalism. We have built an enviable reputation for delivering high quality cleaning at a cost-effective price, and a record for high customer service standards.
We will clean your home and office, and ensure that our service exceeds your expectation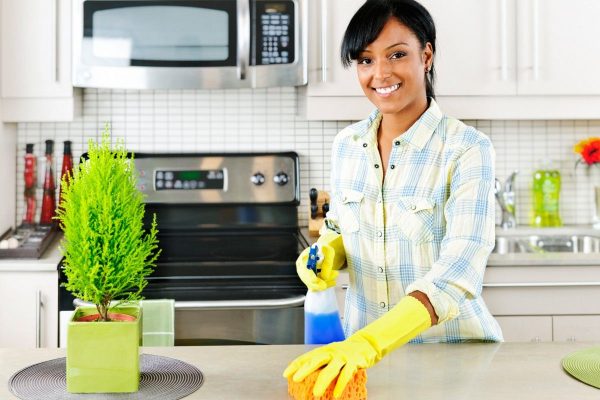 House (Residential) Cleaning
We get that you're busy, and we understand that you are concerned about anyone entering your home. However, your family and home mean a great deal to us. This is why we carefully selects and matches the best agent/s to work in each home. So whether you are contacting us for a quote, or we are working in your home, we guarantee you trust and satisfaction.
Our prices are competitive and our services are not tailored to any specific person. Tell us your cleaning needs and we'll have it done to your expectation. If a service is not as expected, we fix it!
Let's talk!
Office (Commercial) Cleaning
We love to clean, and we want your facility to be kept clean and healthy. This is why we work with professionals to maintain cleanliness in their businesses. Whichever service you may require, we are happy to make our mark. Our services include daily, weekly, every 2/3 weeks, monthly or one time.
We clean all types of flooring (carpet, hardwood, VCT, vinyl, laminate, ceramic tile). All our cleaning are done at your convenience.
Please contact us today!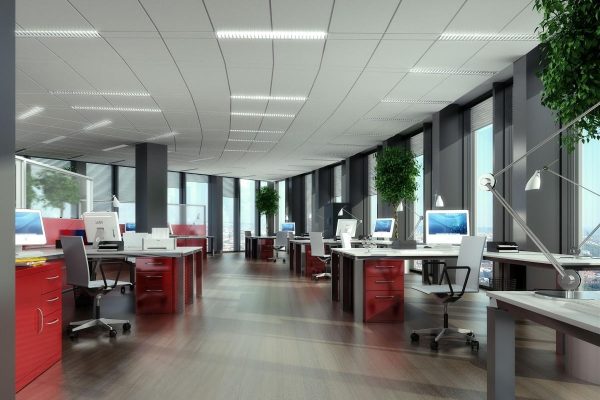 RESIDENTIAL CLEANING GUIDE
Our cleaning guide enables our agents to keep check of all that is required, and for our clients to know what to expect. We strive however to customize each client's specific need. If a service you require is not listed, please let us know.
| Residential Cleaning | Standard Cleaning | Deep Cleaning | Move In/Out Deep Cleaning |
| --- | --- | --- | --- |
| *****KITCHEN***** | ****************** | ****************** | ****************** |
| Clean stove top | X | X | X |
| Dust chair rails, cabinets, door panels, and baseboards | X | X | X |
| Clean and disinfect counter tops | X | X | X |
| Spot clean cabinet fronts | X | X | X |
| Clean and disinfect sink | X | X | X |
| Clean outside of appliances | X | X | X |
| Clean and disinfect microwave inside and out | X | X | X |
| Clean, disinfect, and shine outside of oven and top of range | X | X | X |
| Clean, disinfect, and shine outside of dishwasher | X | X | X |
| Dust light fixtures | X | X | X |
| Clean, disinfect, and shine outside of refrigerator | X | X | X |
| Vacuum and damp mop floors | X | X | X |
| Dust ceiling fan (within reach) | | X | X |
| Empty trash | X | X | X |
| Clean inside window glass | | | X |
| Wet wipe door frames | | | X |
| Clean inside cabinets, cupboards and pantries | | X | X |
| Clean inside drawers | | X | X |
| Clean inside refrigerator | | X | X |
| Clean oven | | | X |
| *****BATHROOM***** | ****************** | ****************** | ****************** |
| Sanitation of showers and bathtubs | X | X | X |
| Sanitation of sinks and vanities | X | X | X |
| Clean mirrors | X | X | X |
| Floors vacuum or mopped | X | X | X |
| Clean cobwebs and dust shelves | X | X | X |
| Dust light fixtures | X | X | X |
| Clean faucets | X | X | X |
| Mop floor | X | X | X |
| Clean cabinet front | | X | X |
| Clean toilet inside and out – top to bottom | | X | X |
| Clean all light switches and doorknobs | | X | X |
| Empty trash | | X | X |
| Wet wide baseboard | | | X |
| Dust blinds | | X | X |
| Clean inside window glass | | X | X |
| Wet wipe door frames | | | X |
| Clean inside cabinets | | | X |
| Clean inside drawers | | | X |
| ******BEDROOM AND OTHER SPACES****** | ****************** | ****************** | ****************** |
| Make bed | X | X | X |
| Clean mirror | X | X | X |
| Dust furniture | X | X | X |
| Remove cob web | X | X | X |
| Dust baseboard | X | X | X |
| Clean window sills | X | X | X |
| Dust and tidy personal items | X | X | X |
| Dust fixtures | X | X | X |
| Empty trash | X | X | X |
| Clean table tops | X | X | X |
| Dust blinds | | X | X |
| Clean inside windows | | X | X |
| Clean baseboard | | X | X |
| Clean exterior of washer and dryer | | | X |
| Wet wipe door and frames | | | X |
COMMERCIAL CLEANING GUIDE
Contact us at 860-522-9873; 860-969-6902 or email: info@tutscleaning.com